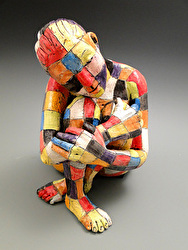 Interview iwth a 99 year old
I saw an interview with a woman recently who turned 99. The person interviewing her asked a typical question about her life and what had made her successful. She took some time to think and responded, "With each year I made sure I became more colorful. There's nothing worse than having a mundane life." I immediately wanted to know more about her and how she made her life more colorful. She wasn't talking about becoming more excentric or bizarre. I believe she was talking about making her life more interesting.
What an interesting thought especially with a new year beginning. How would I make my life more colorful/or interesting? Perhaps by
being more interested in others, being more open & tolerant, smiling more, becoming more inquisitive, trying new things, spending time with others and being more grateful? How would you apply the idea of growing more colorful?
Comment on or Share this Article →
---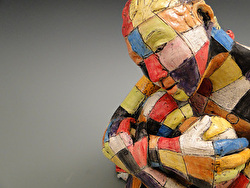 As I grow older, I hope I grow more colorful
Yesterday I dropped 8 sculptural pieces off at the shipper to make a little trip to Palm Beach, Florida for Art Palm Beach January 19-23. Sending them off, knowing that if they break Fed Ex will not cover any breakage makes me extremely nervous. Evidently when Fed Ex ships one of a kind, fragile pieces they will not cover breakage--you can pay for the insurance, but they will not cover a loss (I guess it's in the fine print). Unfortunately it seems to be my only option right now. So I think I may kiss each box and not look back. What do other artists do?
Comment on or Share this Article →
---