Linda Lewis, Figurative Sculptures in clay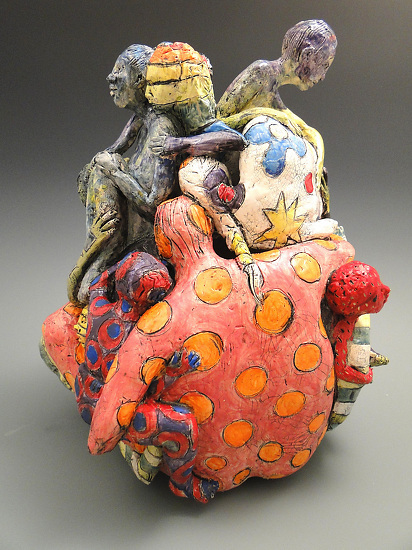 Linda Lewis creates original, figurative clay sculptures that bring to life ordinary people and the lives they represent - from a parent sharing a moment with a child to a middle age woman lamenting about what she looks like in a bathing suit. She coilbuilds the structures and uses a glazing technique that encourages the glaze to crack (or craze). If you look closely you may recognize yourself.
From the artist:
Most recent artwork can be found in the 'works' section under 'available works.' It is almost impossible to photograph and post all pieces that I make, so if you see a piece you're interested in it is possible I may have another that is similar--and of course I can always create another original piece that is similar to the work you like. Check out my blog on this site!