Sculptures that speak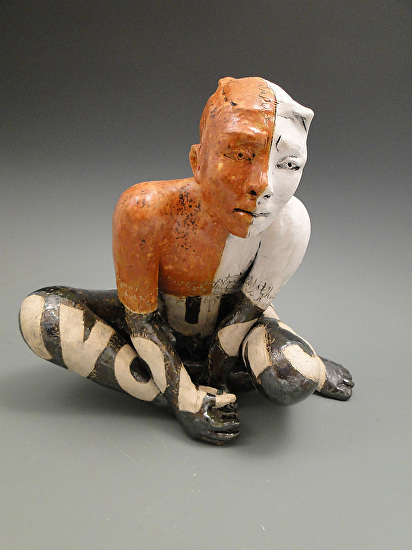 Linda Lewis creates original, figurative clay sculptures that bring to life ordinary people and the lives they represent - from a parent sharing a moment with a child to a middle age woman lamenting about what she looks like in a bathing suit to a person searching for a colorful life.
Linda Lewis uses slabs or coil builds the structures and uses glazing techniques and oxides that brings depth and texture to the surface. These sculptures speak volumes about the essence of everyday life and would make an excellent addition to any home.

She also presents her works in numerous events, such as SOFA Chicago, Cherry Creek Art Festival in Denver and Des Moines Arts Festival to name a few.
Take a moment to browse some of the different works that Linda is constantly putting effort into and see how they speak to you. Large, small, quirky or abstract, there are charming and unique options for everyone's tastes.
You might even find one that reminds you of a loved one and all that you love about them.
If you look close enough, you may even recognize yourself.
From the artist:
The goal with my sculptures is to connect us through the intricacies of the human experience- the experiences and emotions that we all share, regardless of race or culture.
Most recent artwork can be found in the 'works' section under 'Current Work.' It is almost impossible to photograph and post all pieces that I create, so if you see a piece you're interested in it is possible I may have another that is similar--and of course I can always create another original piece that is similar to the work you like. A red dot in the corner of the picture means that particular sculpture has been sold.
If you have any questions about pieces you might see, please contact me today. I would love to speak with you and discuss what it is you're looking for.
Check out my blog! Also, read a review of my work from Faso.com.